A new Gorillaz album was teased the other day, and now the official details of the new record, The Now Now, have been released. Following Humanz, released just last year, The Now Now features a slightly different band lineup and is "very sort of in the world of 2D," as Damon Albarn, co-creator of the virtual band, told Zane Lowe on Beats 1.
Bassist Murdoc Niccals is currently "indisposed" (a video of him in prison was uploaded back in February), so Ace is currently covering bass duties. Two songs have been released along with the details of the new album, "Humility" (feat. George Benson) and "Lake Zurich." A music video for "Humility" has also been released, and features appearances from Jack Black and Remi Kabaka—the album was produced by Gorillaz with James Ford and Kabaka. It's due out June 29 via Warner Bros. Records and is available for preorder now.
"Humility" and its music video seem to typify what to expect of the new record. The video cruises along, following a rollerblading 2D near the beach. The breezy music video aligns with what Albarn said to Lowe about it being a "summer record." Albarn also described the album as emotional with expressive singing. For the most part, in the video, 2D seems bright and happy, but interestingly at the end, he is tripped by bandmate Russel Hobbs and his white eyes flick back to the black they're typically depicted as. The story behind this change and Murdoc's replacement have yet to be fully uncovered.
Gorillaz will be bringing their Demon Dayz Festival to L.A. on Oct. 20. Curated by Albarn and Jamie Hewlett, the lineup, which is as of yet unannounced, will include special guests who are collaborators from "within and beyond the Gorillaz extended family." Watch the "Humility" music video and listen to "Lake Zurich" below, and find Gorillaz's North American tour dates and The Now Now's tracklist and album art further down.

The Now Now Tracklist:

01. Humility – feat George Benson
02. Tranz
03. Hollywood – feat Snoop Dogg + Jamie Principle
04. Kansas
05. Sorcererz
06. Idaho
07. Lake Zurich
08. Magic City
09. Fire Flies
10. One Percent
11. Souk Eye

The Now Now Album Art: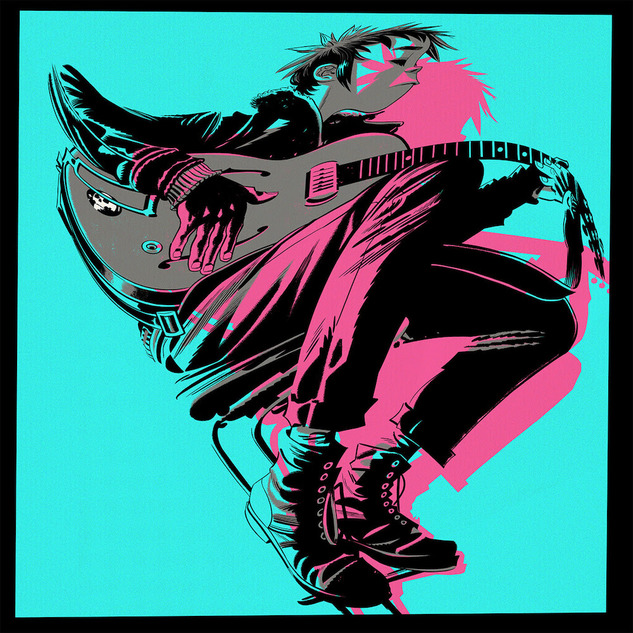 Gorillaz Tour Dates:
October

08 – Toronto, Ontario @ Air Canada Centre*
09 – Montreal, Quebec @ Bell Centre*
11 – Philadelphia, Pa. @ Wells Fargo Center*
13 – New York City, N.Y. @ Barclays Center*
14 – Boston, Mass. @ TD Garden**
16 – Chicago, Ill. @ United Center*
20 – Los Angeles, Calif. @ Demon Dayz Festival
(* = with The Internet)
(** = with Little Dragon)